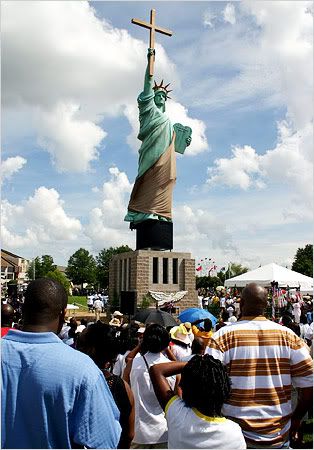 I found
this NY Times story
courtesy of a poster on
DailyKos
. The diary entry is titled
First Time Diarist: It Can't Happen Here
. The pastor of the church that put up this monstrosity has also written that Hurricane Katrina was punishment for New Orleans' embrace of sin.
The statue cost $260,000. Says the pastor: "I personally feel that the answer for the poor is Jesus Christ."
Why not Liberty holding up a big dollar sign, or a 200-foot tall
Buddy Christ
?