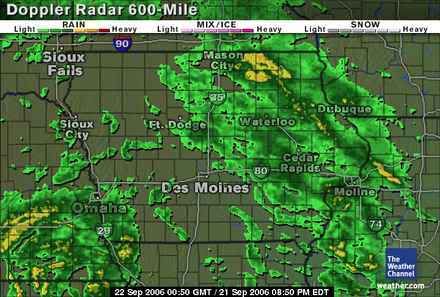 This is the what the radar looks like as of 8:09 pm, CST.
Independence
is between Waterloo and Dubuque. The
Mad Seamstress
just got sick, and she's rapidly catching up to where MizBubs was yesterday. Uh oh.
Lemme see: two sick people, one on the way up and the other still worsening, two days of rain and 40-50 degree weather in the forecast...is camping the best idea? How hardy are we? How stupid are we?
We'll find out tomorrow I guess.