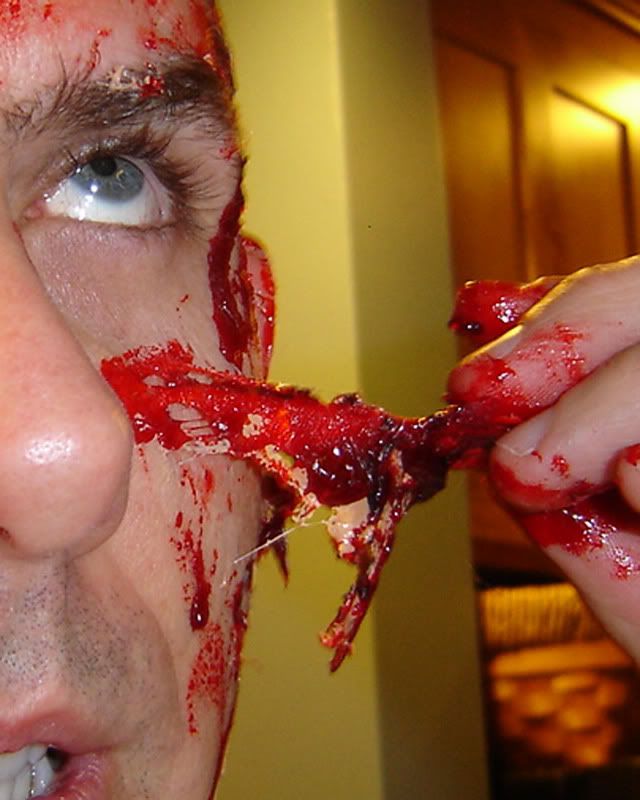 I learned a valuable lesson after the party last night. That lesson is, don't apply liquid latex close to your hairline, or on your sideburns. It will hurt coming off.
On a brighter note, I now have a couple of truly disgusting flaps of bloody latex, complete with fake beard hairs stuck to them, in a plastic bag.
Looks like some lucky coworker is going to get a surprise on his desk in the next couple of days.