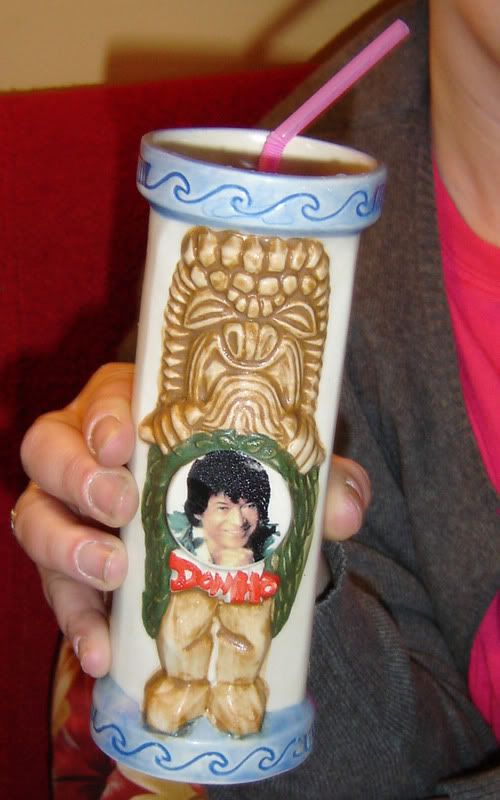 Normally this is the time for looking back over the past year, reflecting on one's struggles and successes, and casting a hopeful glance forward, into the future.
You'll find none of that here.
No, all you'll get is a picture of my sister-in-law Kate's hand, holding aloft our last drink creation of 2006:
The Don Ho Motherf*cker.
The DHMF is kind of a high-octane Blue Hawaii topped with champagne (tiny bubbles, of course) and served in a festive Don Ho tiki mug. We've worked on this recipe for several months, and I'm still not satisfied; fortunately this is the prototype, and there's always room to improve. In the short time since I've served these, while we wait for the oven to preheat, I have discovered that there needs to be a one-drink limit on the DHMF.
Here's hoping y'all have a good night tonight and a good tomorrow. If 2006 beat the sh*t out of you, I hope 2007 treats you better. If 2006 was good, I hope you build on your successes.
Bottoms up!