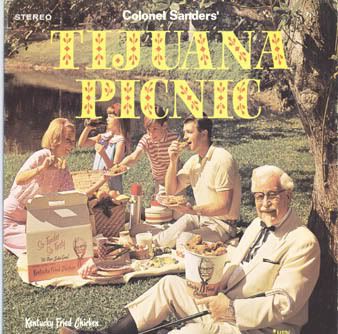 Lulu recently posted a YouTube clip
that purports to be the worst video ever. I won't dispute that claim. It was stunning, with its feathered hair and vaguely futuristic tunics and bizarre moments of
Mickey
-esque choreography. Lulu, I can't thank you enough for giving me something to do as I woke up this morning: I
had
to know more about this Armi & Danny--these two pop idols, half of an Abba, only more obscure and without a string of number one hits.
The woman was a hot Fin (in fact, she was Miss Finland 1977) named
Armi Aavikko
. Sadly, she died of pneumonia in 2002. There's
a memorial gallery here
; I wish there was a Google translator for Finnish-English.
The blonde dreamboat singing with her, Danny, is
Ilkka Lipsanen
. I'd like to have seen a cage match with him and David Hasselhoff back in the day. He was well known in the 60's for his Finnish language cover of Petulah Clark's "Downtown", "Kauan." You can visit his official website
here
. Apparently it took
three
Finnish hotties to replace Armi.
I digress.
For a while now I've been meaning to post some fantastic album art I found. Seeing the Armi & Danny video reminded me.
The first stop is the
Museum of Bad Album Covers
. Oh, boy, do they have the goods. There are currently 38 pages, divided into categories. I'll give you samples of a few of them (warning, some images NSFW)
Oh no, it's the Germans!
Metal mayhem
Ever wonder what happened to the lead singer for Dexy's Midnight Runners? Find out
here
, in the section titled "It seemed like a good idea at the time."
The God Squad
And, finally,
Uncategorizable Awfulness


Another fun site is titled, aptly,
The Worst Album Covers of All Time!
It's an easy-to browse site, but maybe not as encyclopedic as the Museum of Bad Album Covers. Still, they've got some goodies there too.