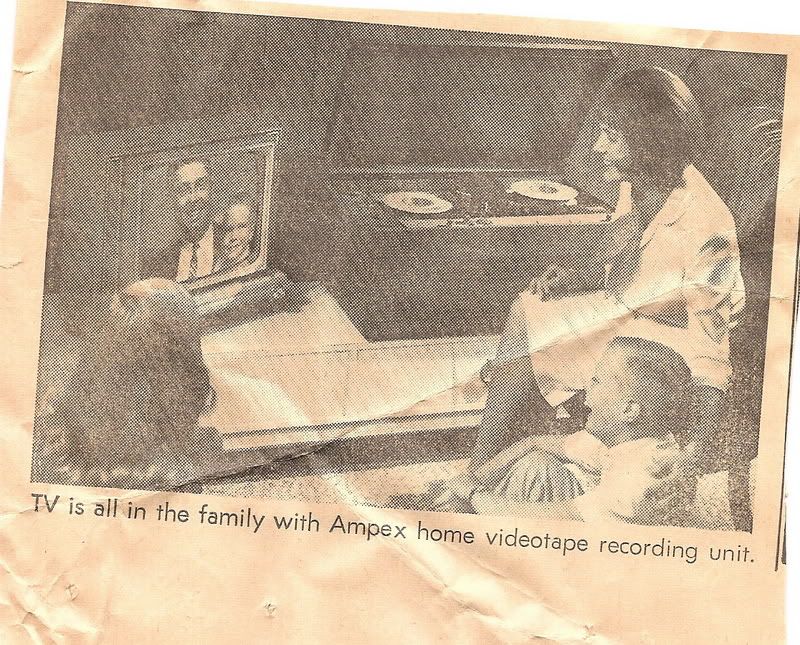 This is the first installment of a new feature here at the compound:
The Future, the way it used to be!
Today we feature the Ampex home videotape recording unit, featured in a 1966 newspaper story. Ampex also had a fancy model that came as part of a massive console television. The console model came with
a pert blonde who would sit and stare longingly
at the screen for hours on end.
The portable home model shown above was a huge improvement over the 1956 model
pictured here
.