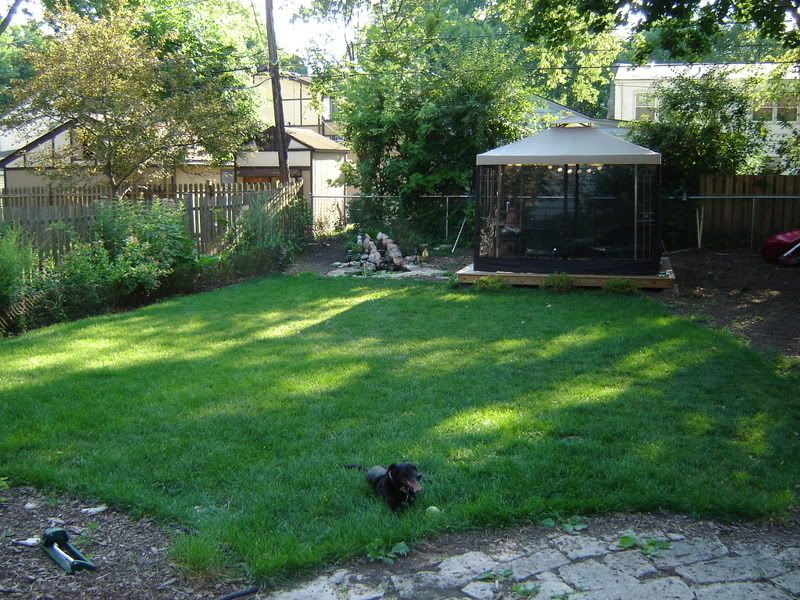 That's how MizBubs summed up our weekend as we sat in the screen house surveying our back yard Saturday night.
Our youngest daughter, the Peculiar Girl Wonder, and a friend had caught a cicada, and it turned out it was just about to bust out of its shell. PGW snapped a couple of pictures as it emerged.
Our eldest and her boyfriend had a couple of old bb guns and were shooting some targets I brought home from work; the targets look to be late 80's vintage, and the integrated bad guys on them bear a resemblance to Chuck Norris and Gary Coleman.
So there we all were: me and Mizbubs sitting enjoying a drink and a smoke (I got a tasty cigar knowing I'd have time to sit and do nothing for an hour or so) while our one daughter played with a bug she found and the other shot stuff. I'm living the American dream. Seriously, I can't tell you how glad I am that I have a 15 year old who can still be entertained by catching a bug in a jar and watching it for an hour or two. MizBubs turned to me and said "look at this--we got guns, bugs, alcohol and smokes" and I knew on the spot I had a title for a blog post.
The inside of my house is a mess. It needs a deep cleaning, and I have a couple loads of laundry that need to be done, and it's generally in a state of disarray. And I don't really care right now. We've had the best time the past few days just hanging out together. The only real work we've done has been outside. I think we both decided, unconsciously, to spend what little time we have not working doing things that will bring us joy: working up a sweat in the garden, cooking together, and just sitting without doing a single damn productive thing. It's been restorative.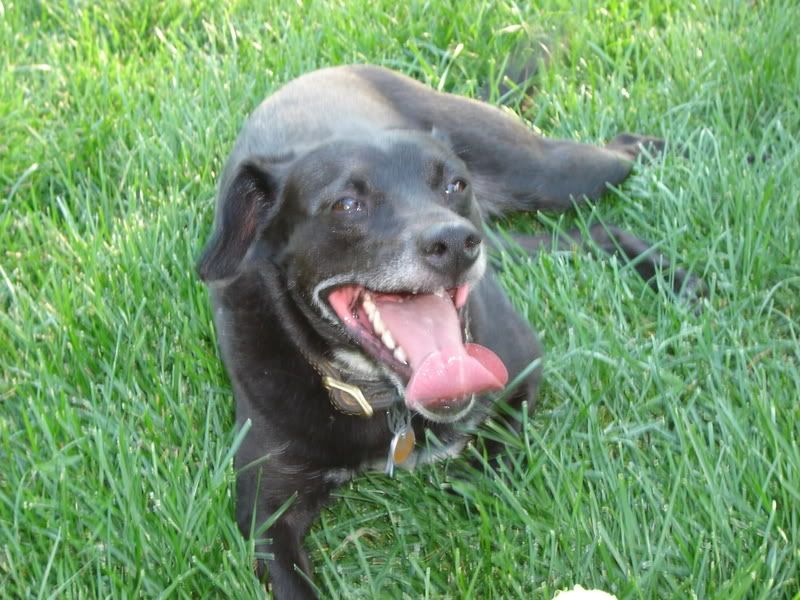 Just goofy bullshit like throwing a tennis ball, over and over, and over, for our mutt Duffy, until he falls down exhausted in the grass.
MizBubs invented a new drink for us on Friday. It doesn't really have a name yet so we're open to suggestions for a name. It's one shot of vodka, one shot of Bauchant raspberry liqueur, and it's topped up with tonic water, with a couple of berries muddled in. Damn it was good.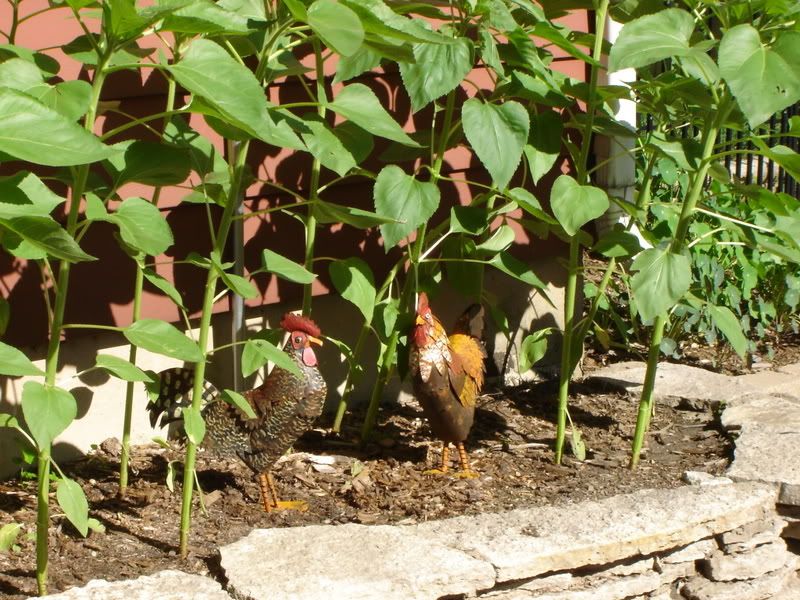 MizBubs planted a row of sunflowers along the back of the house, and they're coming up nicely. They're developing some nice buds, so hopefully they'll bloom within a few weeks. She found a couple of funny folk art chickens at someplace like Hobby Lobby and put them in there; I love it because it reminds me of Key West.
Ah well. I have a couple of things to put up in the next few days, but right now I got to get some sleep. Y'all take care.