A few miles west of the Honey Island swamp lies the north shore town of Abita Springs. Abita Springs is home to the Abita Brewing Company, brewer of one of my favorite beers of all time: Abita Turbo Dog.

I was introduced to Turbo Dog during my first visit to Louisiana for a defensive tactics instructor seminar at the Louisiana State Police Academy. I drank a lot of Turbo Dog there, and it was a damn shame that no one I worked with was there with me, because if they
had
been with me then maybe I could've ended up with a cool nickname like "Turbo Dog." One of the great tragedies of my law enforcement career is that I've never gotten a cool nickname. But I digress.
.
Abita Springs is a charming town. A little downtown area consisting of some shops, the brewpub, and an old grocery store, and lots of tin roofs on the houses. The houses ranged from cottages to larger Victorian homes. It reminded us of the town Spectre from the movie Big Fish.

As far as we're concerned, though, the best thing about the town of Abita Springs is the UCM Museum.

The UCM (you-see-um) Museum was created by a wonderful artist named John Preble. Mr. Preble is known for his paintings of Creole women, but it's clear that his true love is the roadside attraction. We were lucky enough to meet him when we first visited in 2004, but he was away (appropriately enough, in Florida) when we were there this time. He's a gracious man and fun to talk with, and if you are ever passing through the area you really owe it to yourself to stop by.

The UCM is housed in an old gas station and a variety of outbuildings, arranged, if you will, in a kind of folksy surreal compound. I can't tell you the joy this place gives us, so I'll just run through some pictures.

Here's the entrance
Go through that door and you're in the gift shop, which houses a nice collection of Archie McPhee type novelties, as well as work by Mr. Preble, some beautiful jewelry created by his wife Ann O'Brien (also a well known artist), and some interesting music and DVD's. (**note: I just discovered that Ms. O'Brien passed away in July 2006--you can read a lovely obituary for her here.)

When you walk out of the gift shop you enter the compound
There's a pond with a turtle in it, and Christmas lights overhead. Everywhere you look you find goofy little details: bottle caps nailed to walls, bits of machinery and old radios, folk art, clippings, paint-by-numbers artwork, you name it.

Elvis welcomed us into the first building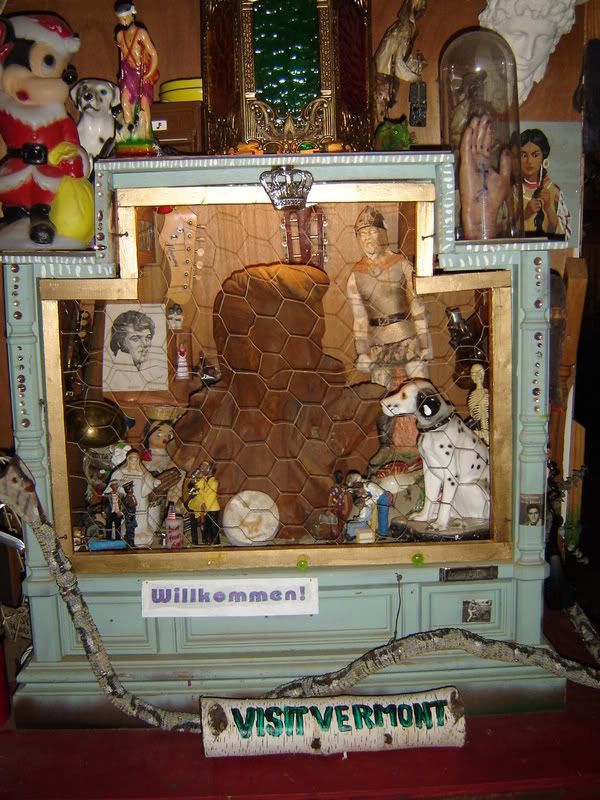 There's an extensive collection of paint-by-numbers pieces, perhaps the largest in the world. MizBubs thought this was a pretty peppy looking cat, and asked me to grab his photo: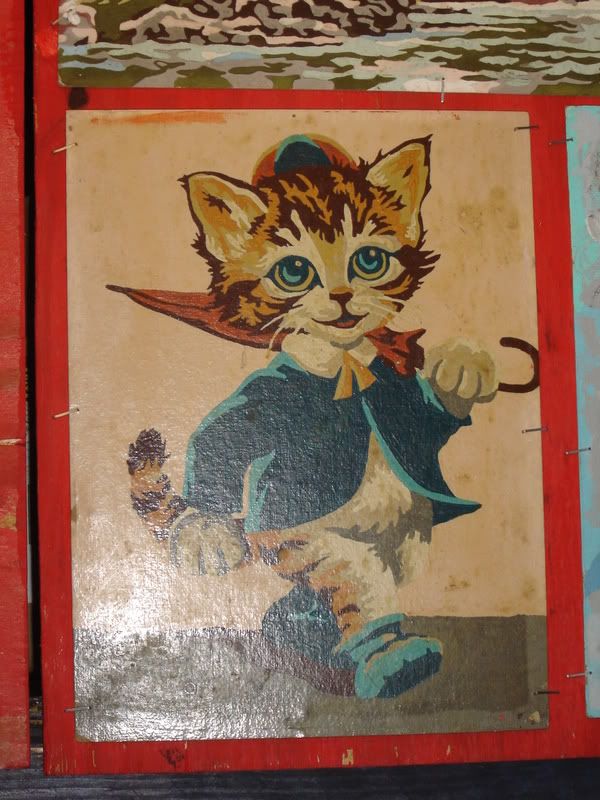 There are all these cool dioramas with titles like "New Orleans Jazz Funeral" and "Tragedy on Dogpound Road". You press a button, and next thing they light up and there's music playing and stuff moving around. I love em.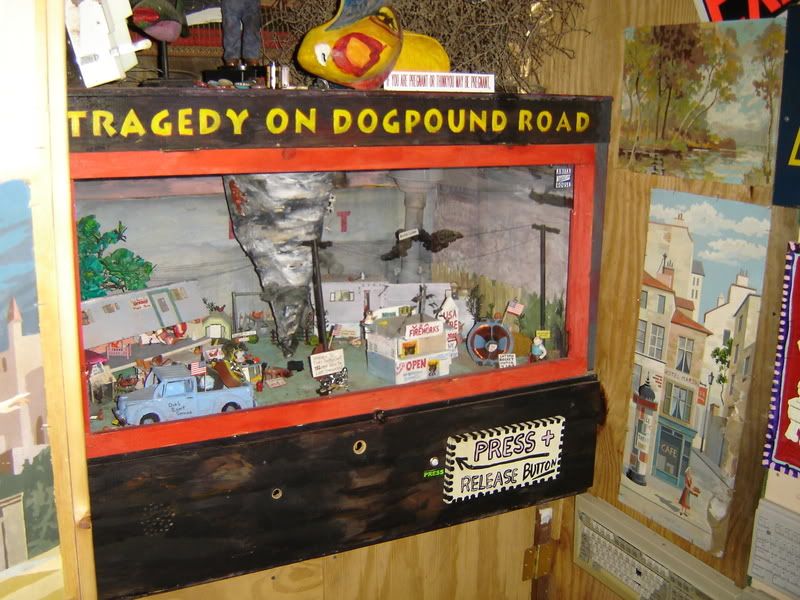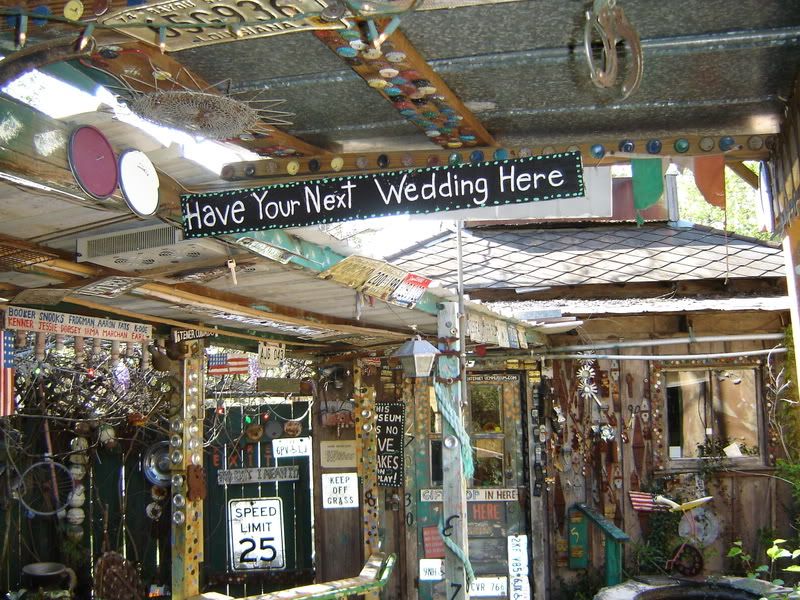 It's always a letdown having to leave there and return to real life outside. I think my youngest daughter wants to live there, or at least create her own version of it.

Thanks for coming along.