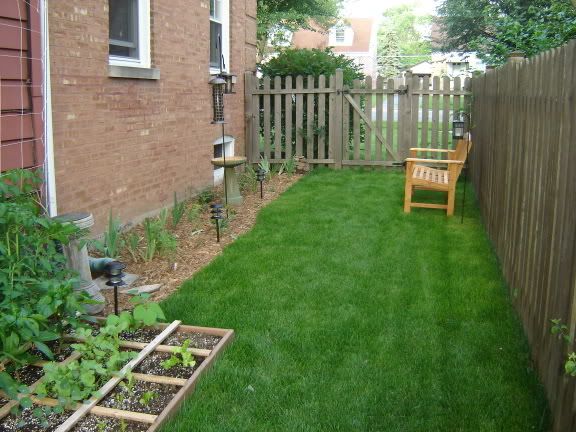 This is from the side yard, the evening of June 29. The square foot vegetable garden is in the foreground, and the new butterfly garden is along the side of the house.
Three months ago this was a weed-strewn patch, and the dog's favorite place to relieve themselves.
I like it better this way.