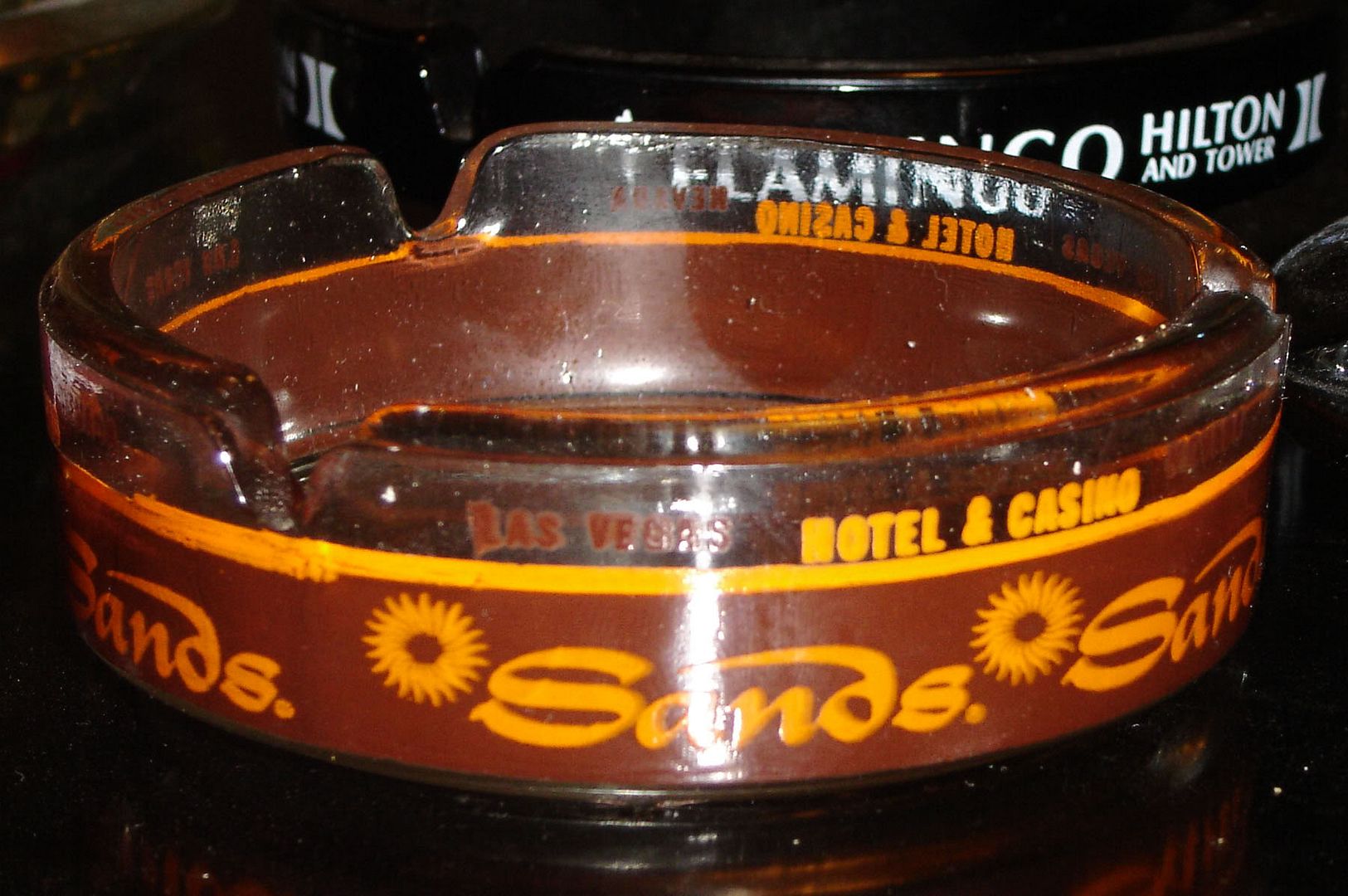 My eldest daughter has a cool boyfriend. For one thing, he tells me about cool websites like the
Solar Death Ray: The # 1 Death Ray on the Internet
. And really, who doesn't like a solar death ray?
Well, the latest thing he's done is to present me and MizBubs, girl dynamo, with some vintage Las Vegas ashtrays from his grandma. We got five of them, in varying degrees of old school cool:
The Sands
The Riviera
The Flamingo Hilton
Caesars Palace
Ballys
It is official. I am now entering day one of the inevitable pre-Las Vegas trip frenzy. I laid out the prize ashtrays to photograph them, and decided that tonight would be a fabulous night for a beer tasting with Miz Bubs. Nothing says Las Vegas like boozin and smokin, right? I don't smoke, but I can booze. We started with a
RedBach Flemish Sour Ale
and have now moved on to Lion Stout. The Lion has a frisky 8% alcohol content and is brewed in Sri Lanka. For now the ashtrays will just have to sit there, artfully arrayed on the tiki bar, while we indulge.
Hope y'all are having a good weekend.