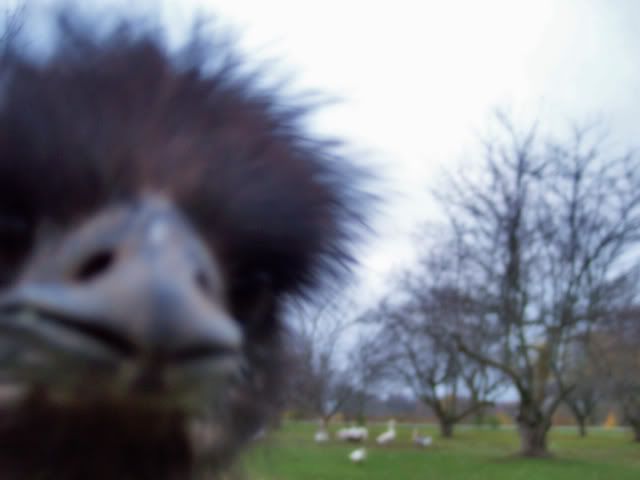 This just in from Granite City, Illinois:
After days of menacing passing cars, a
kill-crazy emu was shot to death
by local police.
Illinois is facing a rising wave of emu attacks. In June, police in Carbondale were confronted by the emu version of the Terminator--a bird that fell only after being hit by
5 shotgun blasts and 3 rifle rounds
.
The emu incidents aren't limited to Illinois, either. According to
this piece on the Forbes website
, emus have terrorized children at a school in West Virginia and have fought off attempts to subdue them with police stun guns in Wisconsin.