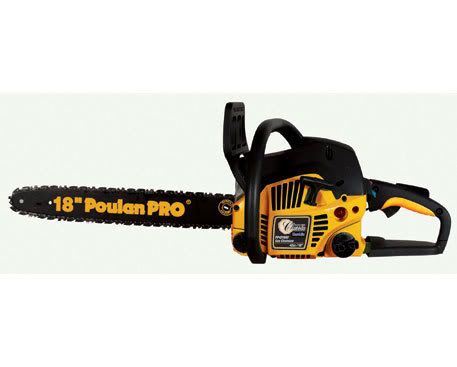 OK, first thing I gotta say is, I LOVE MY CHAINSAW! THE CHAINSAW IS THE BEST, MOST ROCKIN-EST TOOL EVER INVENTED BY HUMANKIND! WOOOOOOOOO, YEAH!
Whew. Alright then.
I spent Friday out in the yard, actually
yards
, ours and our neighbor's, cleaning up the aftermath of the storm. Our tree busted up a couple section's of the neighbor's wood fence, and left a lot of debris in her backyard. Where she's having a party tonight to celebrate her birthday. Lucky for us, she's really nice.
Anyway, I got to do some raking and tied bundles of branches to leave out by the curb. But that was not the main point of cleaning up. The
main
point of cleaning up was to use my chainsaw, a
Poulan Pro Model PP4218AV
. And while I didn't have as much manly chainsaw fun as I wanted, it was still a good time. So listen up, any a you need a guy with a chainsaw to cut some stuff up, I'm your man.
This was supposed to be the big clean-out-the-basement, clean-out-the-garage weekend, but thanks to tree removal today is going to be the finish-the-fall-yardwork day. We still have about 150 unplanted bulbs, and a couple trays of prairie grasses. We'll move on to the basement tomorrow, and it looks like the garage will have to wait.