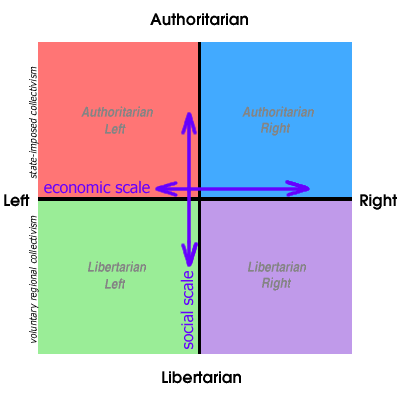 Tired of the old conservative/liberal, right/left political spectrum? I know I am. Drawing political orientation on a line that runs from left to right along an
x
axis seems limiting. After all, Martin Luther King and Joseph Stalin might both be described as "left" but that's clearly not very descriptive.
The folks at
Political Compass
have a more complete system that includes the traditional left/right, as well as a
y
axis that goes from libertarian to authoritarian.
Guess where I landed.