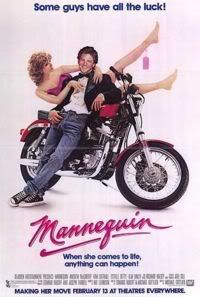 Ronald A. Dotson, of Detroit, faces a life sentence for smashing the front window of a cleaning supply company and stealing a female mannequin dressed in a French maid uniform
. Oooh la la.
Mr. Dotson has at least 6 convictions for similar mannequin-related burglaries. He's being charged as an habitual offender.
I wonder where mannequin fetishists fall in the prison pecking order? More respect than child sex offenders and snitches, sure, but probably less than armed robbers.