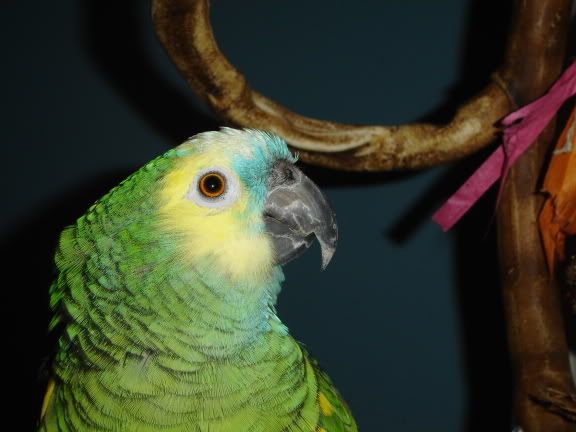 This story from the BBC
tells of a parrot (an African Grey named N'kisi) who has a vocabulary of 950 words. N'kisi is, by all accounts, one talkative and charming parrot.
The parrot pictured at left is
Barney
. Barney talked a bit, and could be a very entertaining fellow. But Barney had a dark side. His sweet, whimsical moments were often followed by shrieking and biting, and the tang of human blood in the air.
The BBC, to my knowledge, has never done
a feature story on Barney
.