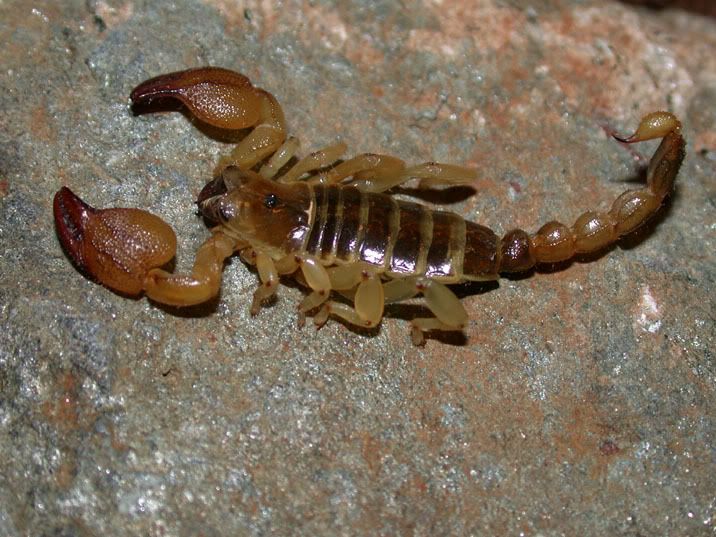 You know one thing you don't expect to encounter on a flight from Chicago to Vermont?
Scorpions.
An unlucky fellow flying on a United flight from Chicago to Vermont was repeatedly stung by a scorpion
:
"The scorpion bit David Sullivan on the back of his right leg, just below the knee, crawled up through his crotch and down his left leg, he thinks, before getting him again in the shin."
It looks like the feisty arachnid stowed away on a flight from Houston, Texas to Chicago.
Thanks to the ever-vigilant
Johnny
for the tip on this one.