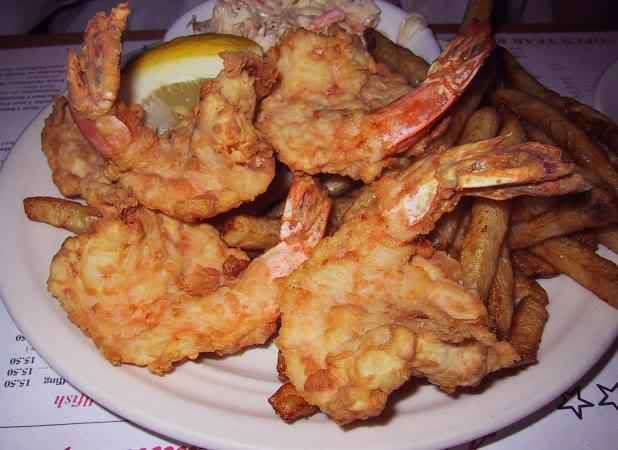 "A lot o' people don't realize what's really going on. They view life as a bunch o' unconnected incidents 'n things. They don't realize that there's this, like, lattice o' coincidence that lays on top o' everything. Give you an example; show you what I mean: suppose you're thinkin' about a plate o' shrimp. Suddenly someone'll say, like, plate, or shrimp, or plate o' shrimp out of the blue, no explanation. No point in lookin' for one, either..."
--Miller
Way back in August 2006 the lovely and talented Melinda June
mentioned the Compound favorably
on her blog. I started reading her, and checking out the sites she linked to, and then the sites the people she linked to, linked to. It took me a a little while, but I realized that quite a few of these bloggers:
were from the midwest
specifically from the Chicago area
about the same age as we were
had a bunch of the same interests we did
frequented a bunch of the same bars and hangouts we used to
Melinda
, it turns out, grew up in Iowa a short distance away from a bunch of
MizBubs
' family.
Melinda
,
Lulu
and
Coaster Punchman
all went to school in the same town as some of
MizBubs
' family.
Tenacious S
is a huge fan of Naked Raygun, and MizBubs' best friend dated their drummer for a long time. Lulu grew up a short distance away from where we now live, and now lives about a couple blocks away from where I used to live--we've essentially switched neighborhoods.
Johnny Yen
went to the same grammar school as
MizBubs
, and had the same teacher in the gifted program. He also worked at a barbecue joint next door to the tattoo parlor where
MizBubs
and I both got some work done.
And yet none of us ever ran into each other. Until recently.
MizBubs
and I had the good luck to have met
Lulu
,
Tenacious S
and
Johnny Yen
recently. Last Friday night we all met and had a couple of well-deserved drinks at
Tiki Terrace
. The coincidence continued; Lulu informed me that it used to be the site of a Mexican restaurant that allowed underage teens to drink, and I collected bloody clothing on one of my first big cases from the 7-11 across the street.
I can't remember the last time three or four hours passed by so quickly. Let me tell you--I don't think you could ask for a better group of conversationalists. At times it almost turned into a game of "
6 degrees of separation
", made more surreal by the Hawaiian language version of theCarter Family tune "Will the Circle Be Unbroken" playing in the background.
Oddly enough, no one ordered a plate of shrimp. Maybe next time.