It's a new year, and here we are with the prospect of 355 more days of perversion and freakery ahead of us. So let's get started, shall we? We'll even have a little contest.

_____________________


Certain types of public exposure just aren't fit to appear in this blog's Freak of the Week feature. Girls Gone Wild-type displays by coeds, for instance. While entertaining in a sad yet arousing way, they don't represent the type of creepy, compulsive behavior that I like to spotlight. Likewise, routine stories about streaking, mooning and the like--they just don't have what it takes.

Women are seriously underrepresented in the freak of the week. Matter of fact, I think only two women have ever been featured. So, I was pleased to find a worthy female candidate this week.

Meet Marissa Rodriguez.


Ms. Rodriguez, a temp worker at a mental health facility for juveniles, was charged with two counts of Lewd and Lascivious Exhibition after she showed her nipple piercings to one of the girls at the facility. When confronted about the charge, she showed off the nipple piercings again. Flaunt it baby, flaunt it!

And man, check out that sultry gaze.

Moving right along...

Senator Larry Craig is back in the news as his attorneys appeal his conviction to the Minnesota Court of Appeals. On what grounds, you ask?

"...Larry Craig's attorneys are arguing the alleged hand swiping in a Minneapolis bathroom stall is

constitutionally protected speech

. Lawyers for the Idaho Republican also argue the bathroom encounter isn't criminal because it didn't involve multiple victims."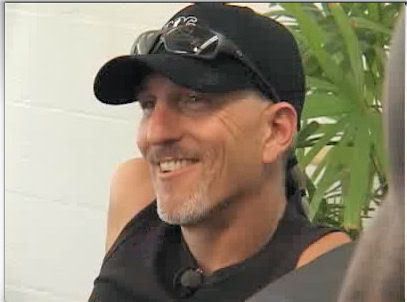 When security guards approached he hopped into the front seat and drove off over the sidewalk, nearly striking the guard. Here's a splendid illustration of why people love defense attorneys:

Brook Hart, Chapman's lawyer, described the incident to the

Star Bulletin

as a "massive misunderstanding," claiming his client spilled juice on his pants and retreated to the backseat of his truck to change. When security guards approached the truck, which has tinted windows, and started yelling, Hart told the

Star Bulletin

that Chapman attempted to get away to avoid negative publicity.



"It was simply a man who wet his pants with orange juice inadvertently and was changing them, doing nothing wrong at all and believing he had sufficient privacy to do it," Hart told the Star Bulletin

.
Finally, nothing rounds out a good collection of freaks like a member of the clergy.

Rev. Robert Whipkey, a Catholic priest, recently pleaded not guilty to indecent exposure charges.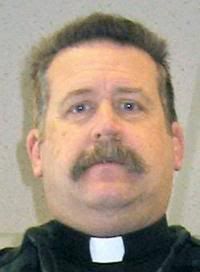 Rev. Whipkey was arrested back in June for walking down a street in Greeley, Colorado. Naked. At 4:30 am. What did the good Rev. Whipkey have to say for himself?


"I'm a heavy man and wearing clothing while running makes me sweat profusely..."