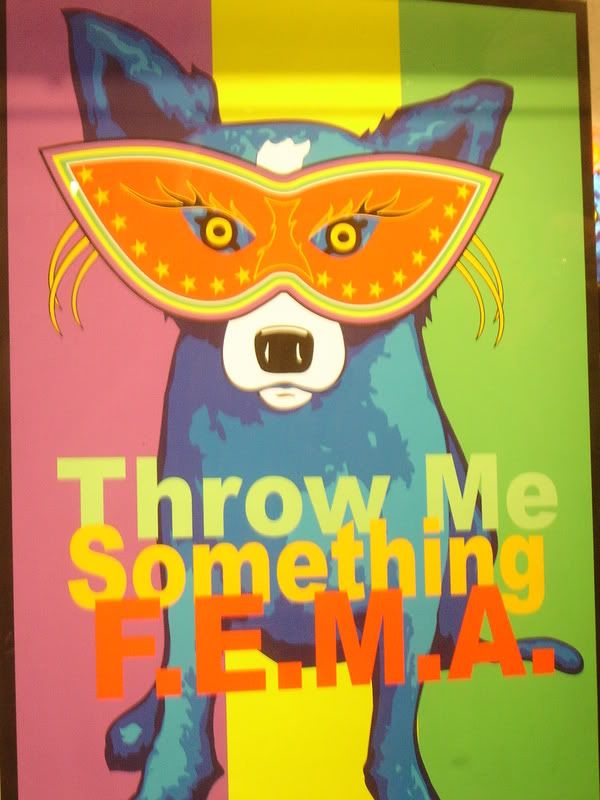 Damn.

Tomorrow is Fat Tuesday and I don't have anything ready for dinner yet. There

will

be a Sazerac, true enough, but I have not found any oysters for the duck and oyster gumbo I had planned, and even if I did it's likely I wouldn't have time enough to cook it after work anyway. I got a good shrimp and grits recipe that doesn't take too long, maybe I can pull that off.

Anthony Bourdain visited New Orleans on

No Reservations

tonight. Good episode--I almost got up from my chair, drink in hand, and started cooking a roux just to get in the spirit of things. There's a certain shade of rich brown that some of the most delicious foods and sauces have down there, and the camera work was good enough I could practically smell it. He had Chris Rose, author of

One Dead in Attic

, on the show, and I started salivating when they went to some neighborhood dive for some po-boy sandwiches and Abita beer.

What got me, in the midst of my drinking and salivating and looking forward to our trip in March, was that in the intro to some footage of the Lower 9th ward, the camera passed over some writing on the side of an abandoned church. When I was down there with Splotchy last year, I took this picture of that same writing, and it was jarring to see it on the television a year later--it's still there, devastated, defiant and unchanged: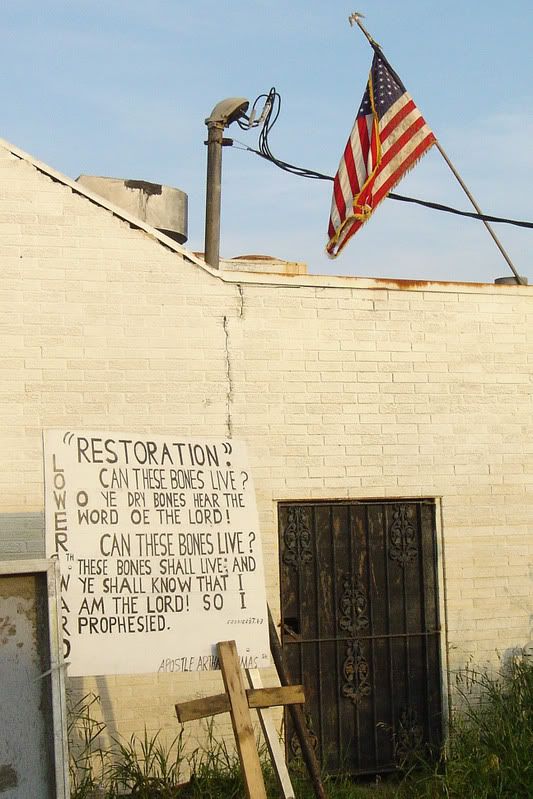 I loved the end of the show, when Anthony basically called on his viewers to get down to New Orleans; whether he meant to rebuild with hammers and nails or by supporting the restaurant and hospitality industry is, I think, left to the viewer.

Well, that's it for tonight folks. God bless you all.