"Once you think you've seen it all, something else comes around."



--Bellevue, Ohio Police Captain Matt Johnson, referring to the arrest of Art Price, Jr. for having sex with a picnic table.

Yes, you read that right. I overlooked this fellow and missed putting him in yesterday's Weenie-Waver Wednesday. Maybe we can create, oh, a table-f*cker Thursday for him.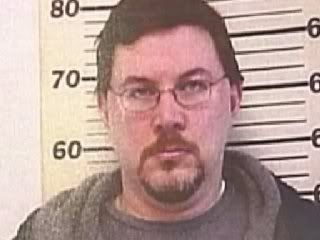 Art Price, Jr. was spotted having sex with his picnic table

four times

. A neighbor saw Mr. Price walk onto his deck, naked, and stand the table on its side. Price then penetrated the table through the umbrella hole. The neighbor videotaped the event and turned the tape over to the police as evidence. He did this in view of kids at a nearby school.

Surprisingly, Price's family did not want to talk to the press.