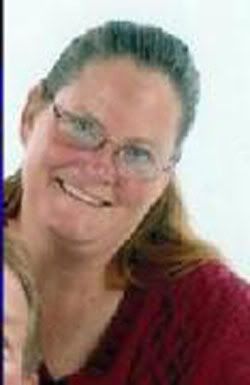 When they're not smuggling dope into jail, or sneaking up behind vacationing narcozoologists, what do she-clowns do?

They gain the trust of elderly widows and empty their bank accounts.

Carrie L. Williams-Thompson, 48, of Prescott, Arizona, entertained as "Kooki the Clown." She also worked as a bereavement counselor (?!?) and is believed to have met the victim in that capacity. Kooki got herself a power of attorney and cleaned about a half million in clown cash out of the victim's bank accounts.

Police caught up with her in California, where she was performing at a fair. I can only hope she was in costume when she got pinched. Kooki is now awaiting extradition to Arizona.

Strangest of all, considering that this

is

a clown case, is that no drugs or perversion were involved. As far as we know.