I've been thinking of making chocolate chip cookies without chocolate chips. I think that what I want lately is more stuff without

stuff

in it.

-Youngest Daughter, expounding on her new theories about seeking simplicity in her diet. She said this after a dinner of pan-seared scallops, grilled zuchini and asparagus, and ravioli with a light sauce of butter and caramelized onions. She cleaned her plate while telling us that she prefers "normal" food, and thinks it's a result of the way we cook.

____________________


I still didn't know what to make for dinner tonight when MizBubs, hardest-working gal in suburbia, dragged herself home from the library. Yesterday, while I was at work, she made the first official pork-based Sunday dinner of summer (baked ham, scalloped potatoes, a chilled salad of green beans, herbs and yellow cherry tomatoes, and an amazing fruit salad featuring pineapple, watermelon, mango and blackberries dressed with honey, lemon juice and mint leaves.)



It drove me nuts that I didn't cook any of it, and I couldn't wait more than a day without trying in my very manly and competitive way to match her.

Lucky for me I found a few slices of bacon in a ziploc bag in the fridge, and a frozen bag of Costco scallops in the deep freeze. When you find bacon and scallops you didn't know you had, well--dinner just practically cooks itself.

And I know this is late, but yesterday was also the first mint julep of the season. My bride cleaned up the garden beds, and our mint plant is about a foot tall and a foot around now. We've also got chives and garlic chives from last year, basil, dill, cilantro, marjoram, thyme and some extra lettuce. We've got rosemary, sage, tarragon, lemon thyme and thyme in planters on the back porch. For now the back porch remains the last trashy holdout, so there's no pictures of that.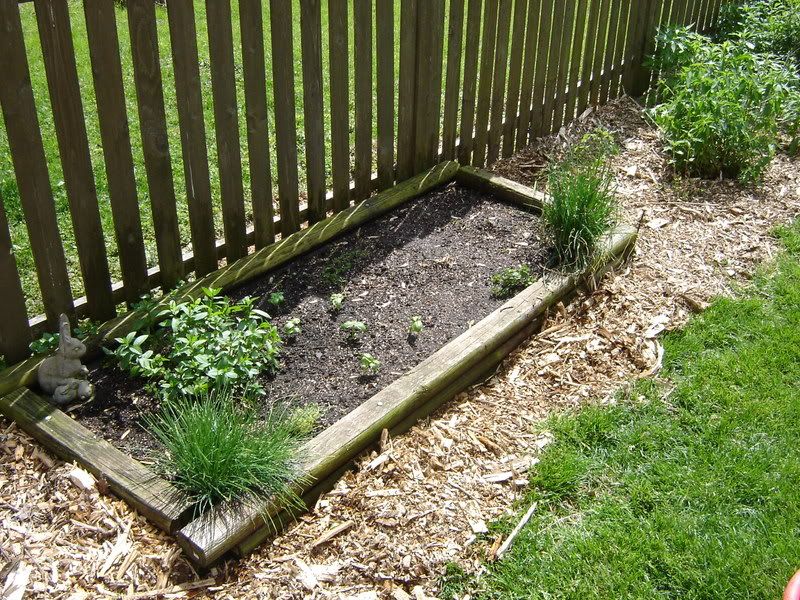 So, yesterday's official Sunday Afternoon Cocktail is the mint julep:


8 mint leaves

1 oz bar syrup

2 oz Wild Turkey 101 bourbon
Muddle bar syrup and mint leaves together (for best results, leave the mixture overnight to bring out a stronger mint flavor)

Pour syrup/mint mixture in the bottom of a tall glass

Add bourbon

Fill with ice (preferably crushed, but we were too lazy to do that yesterday)

Top with a splash of water if desired, and garnish with a sprig of fresh mint
_____________________


You'll note that the hand holding the mint julep is bandaged and the manicure shows signs of wear. This is because MizBubs, girl dynamo, worked her fingers to dirty nubs this weekend. The de-whitetrashification of the yard continues. We had reached a point a few weeks ago where we were precisely one car up on blocks, one overpriced bass boat and a sofa on the porch away from total trashitude. I briefly considered giving up on cleaning up, and just using the pile of free wood chips as firestarter to end the whole mess.

But we stuck with it, and we're almost ready to enjoy the summer in the yard. The native garden in the front is weeded and doing well:




The vegetable garden is planted with kale, chard, lettuce, haricots vert, burgundy bush beans, Armenian cucumbers, radishes and mixed miniature gourds.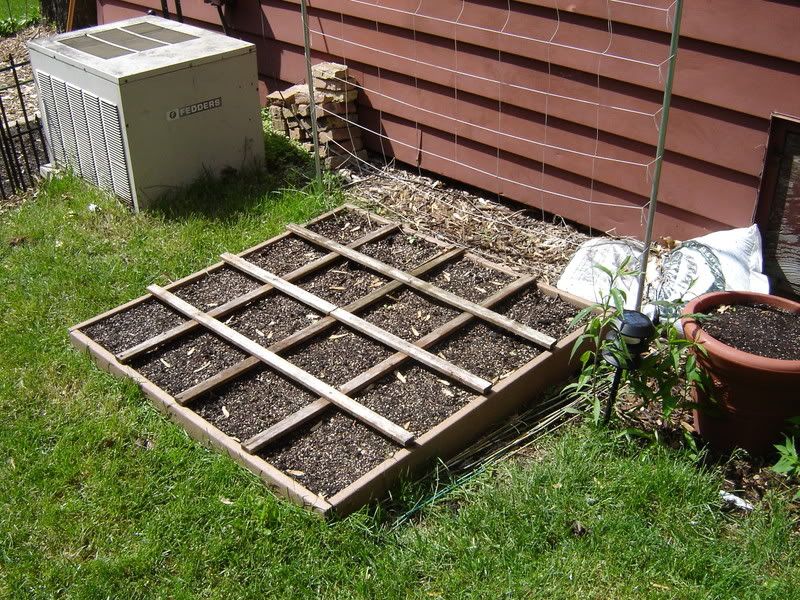 _____________________


Want to know the coolest thing that happened this week?

MizBubs, without my knowing, sneaked out to the backyard, back where the biggest bunch of wood chips had been piled. Under cover of night and early in the morning she worked swiftly and silently. With some basic hand tools, a 5 gallon tub of varnish and a sketchy plan from a 1949 Popular Mechanics she shaped those wood chips into a 17 foot long canoe! Boy, was I ever surprised!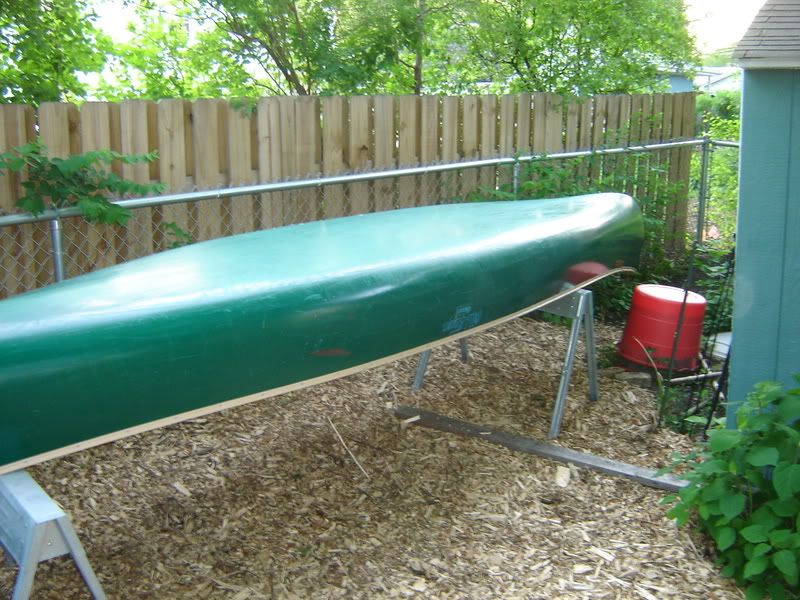 On Saturday, when we got done with our chores, we took the new canoe out to Busse Lake and paddled for around an hour or so. Man, did it feel good. We haven't been in a canoe together for about two years, and we've missed it bad. We floated around and saw a raccoon nosing around the water, and saw a bunch of cool-looking birds that we thought were cormorants. Mostly we just paddled around grinning. At one point the wind kicked up and we were paddling directly into it. We both went quiet, and without saying anything we each started paddling harder to keep going into the wind. The feeling of shared exertion, outside, is perfect.

It wasn't until later that night that I realized that following several hours of shoveling and yard work with an hour of vigorous canoe paddling is probably not the brightest idea. Oh well. Sore but happy is not a bad way to go through life.