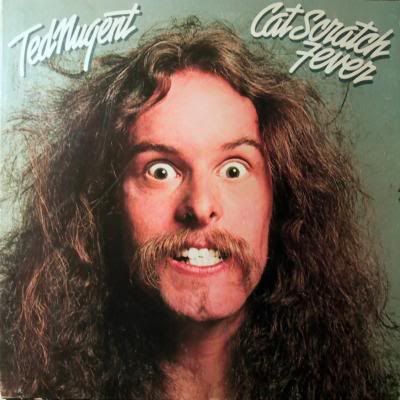 In between running errands and getting ready for the holiday, the eldest and I have been busy preparing 100 % all-American music playlists for the party. (*Note: The girls are lobbying to include Nick Cave as an honorary American based on his love of country death songs and the fact that he sounds American. Plus he's one of the Sons of Lee Marvin.)

I was listening to some Ted Nugent to check the sound quality, and as Wango Tango blasted out of the speakers I turned to her and said "you know, you can actually feel yourself getting stupider as you listen to this."

To which she replied, "yeah, but you can

also

feel yourself rocking harder." She held up her right hand, flashing a perfect set of metal horns, and left the room.