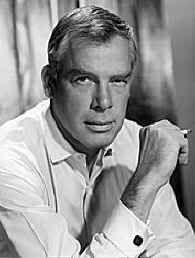 February 19 is one of the many lesser-known holidays we like to celebrate here at the Compound: Lee Marvin Day.

February 19 is the birthday of Lee Marvin. Lee Marvin, in addition to being one of the great screen tough guys, was a Marine private during WWII, and received a Purple Heart after being wounded during the Battle of Saipan. He was named "Lee" after Confederate general Robert E. Lee, who was Lee Marvin's cousin. He's buried at Arlington Cemetery.

Of his acting he said:



"I only make movies to finance my fishing."



We like to celebrate Lee Marvin Day with some bourbon and red meat. I'm still hoping for an invitation to join the Sons of Lee Marvin, but I'm old enough to live with disappointment. I understand that's probably not going to happen.

Happy Lee Marvin day!