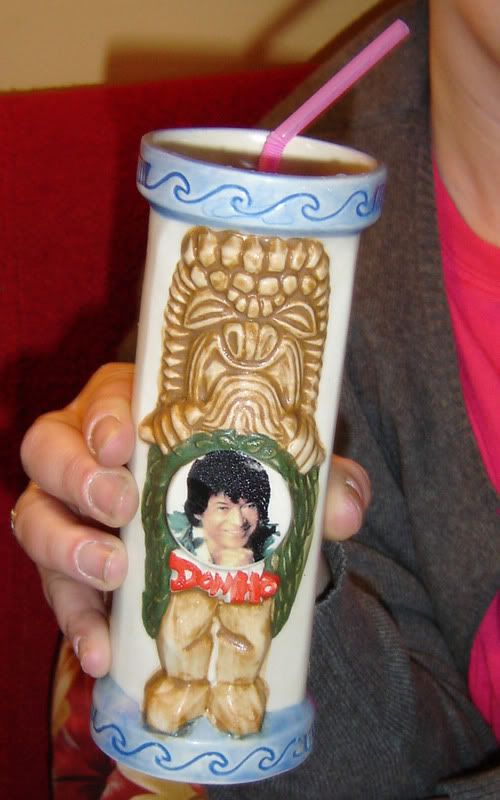 One of my witty friends notified me of the passing of Don Ho with this headline:
"One less Ho in the music business."
Yes, Don Ho has died of heart disease at the age of 76.
I feel good that we developed
our drink in honor of Don Ho
while he was still alive. My sister in law Kate is pictured here, holding one of the festive libations.
Did you know that Don Ho was a fighter pilot? He was also quite fertile, fathering 10 children.
Farewell, Mr. Ho.