That got your attention, didn't it?



Sex:



An unnamed Japanese civil servant was suspended for three months after he was caught surfing porn in his office. More than 177,000 times in July

alone

. The office computer filters successfully blocked more than 30,000 attempts to access porn sites. As happens with many sexual escapades, he was discovered because of an infection--his computer was repeatedly hit with viruses. He apologized but never did explain his behavior.

Death:

On, Wisconsin!

A 15 year old girl, a 12 year old boy and their mother in Necedah, lived for two months with the decaying body of their deceased 90 year old grandmother sitting on the toilet of the home's only bathroom. Why? Because the family's self-described "bishop" told them the corpse was about to come back to life.


Police went to the house on a well-being check and spoke with the daughter, Tammy Lewis, aka Sister Mary Bernadett, who told them granny wasn't home. Tammy is pictured above. She initially refused to let the deputy in; the alert cop noticed a little something

extra

in the smell department, in addition to the incense and woodsmoke. Once inside she ultimately found "something piled on what appeared to be a toilet". That "something" was the remains of Magdalena Alvina Middlesworth.

The freakshow got better when Bishop Alan Bushey (pronounced Boo-Shay) arrived. The bishop informed police that he had "received signs that God would raise her from the dead with a miracle."

The 12 year old boy told police "he had considered running away because he was uncomfortable with the situation. He said Bushey told him that demons were trying to make it look as if Middlesworth wouldn't come back to life, and that if she were to be discovered he and the girl would have to go to public school and get jobs because Middlesworth paid the bills."

Surprisingly, since this

was

Wisconsin, there was no necrophilia or cannibalism involved. Tammy and Alan were charged with felony counts of causing mental harm to a child.



Sex:



This is possibly the best headline,

ever

:

Penis Pump Judge Gains Release

Former Okie judge Donald Thompson, featured here in October 2007, was released from prison recently. The article doesn't say if it was a full release and there's no way of knowing yet if this story will have a happy ending.



Death:



Kevin Jones and Matthew Gonzalez were each arrested and charged with desecrating a corpse, after they dug up the body of an 11 year old buried in 1921 and removed the skull. Why did they do this?

"They cut the jaw off of it and wrapped it in electrical tape and used it to make a bong," Houston Police Department Officer Jim Adkins said.

Check out the lively, engaged eyes on this duo:


The skull has not been recovered, and police are seeking its return.



Sex:



Some people, you just want to ask them,

what the hell were you thinking

? Because, really, I'd like to know. I'd like to ask that question of Mr. Thomas G. Findler, of Hamilton, New Jersey.

Mr. Findler was caught by a church custodian at 8:30 in the morning, in a nun's office, viewing pornography on the nun's computer. Investigation revealed that Findler had been creeping around the church for approximately a month, and using the computer to visit "teen and fetish" sites. Findler, 42, is single, is employed as a civilian by the NJ State Police, and lives with his father. He was charged with theft, theft of services and burglary. I could not find a mug shot.



Bonus round:



When Lisa Bess of Ocala, Florida, returned home, she couldn't figure out why her bathroom door was locked and water was running inside. She called the police, and when they got there and kicked in the bathroom door they discovered Tom Wilkerson.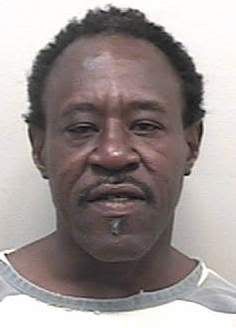 Naked, sitting on the toilet, demanding to be allowed to "finish his business" after having let himself into the house earlier that day. Wilkerson tried to convince police that he was a friend of the family.

Two lessons here:

1) Don't leave a key to your house outside, no matter how well-concealed you think it is, and
2) Make friends with your neighbors, so when they see a burglar standing on your porch smoking, and coming and going from your house during the day, they don't assume it's your friend.

_____________________
Now it's time for a poll. Vote for this week's Freak of the Week by clicking here: