That clown is New York photographer/artist Cindy Sherman, shown here being honored at some gala event.

Much of Cindy Sherman's work consists of self-portraits arranged as part of a theme. In the past she's appeared as film noir actresses, and in 2004 she did a series of clown photos.

If you thought those other clown pics were scary, check out the cover of her book: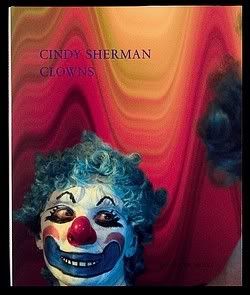 Sweet dreams.