Last year Japan gave us Santa Whale:

More Super # 1 Santa Whale Photo for making Christmas Joy!

Not to be outdone, this year Korea has given us Santa Penguins: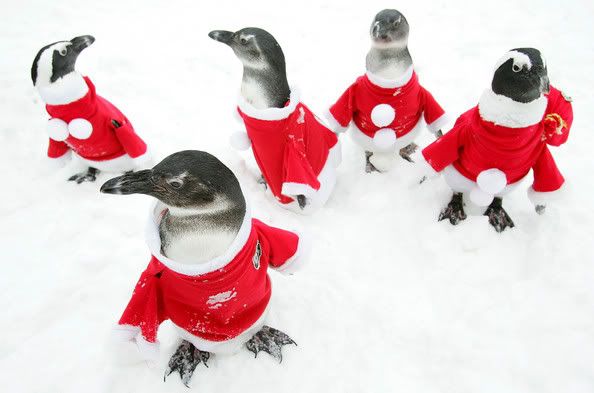 The penguins are part of the Christmas Fantasy celebration at Everland Resort, Korea's largest theme park. Everland also features something called "Friendly Monkey Valley" where visitors can "Have Good Time With Golden Monkey Friends!"

Judging from some of the other pictures, small children who visit are required to wear painfully adorable matching tiger cub winter hats while interacting with the penguins.