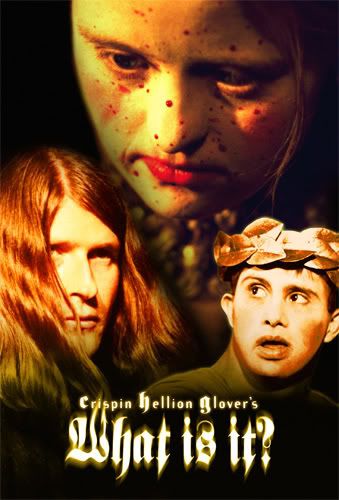 More like,
WTF
is it?
What is it?
is the title of a new film by Crispin Hellion Glover. This is the plot, according to Mr. Glover:
"Being the adventures of a young man whose principal interests are snails, salt, a pipe, and how to get home, as tormented by a hubristic fascist inner psyche."
The cast is largely composed of actors with Downs Syndrome. You can
click here to watch the trailer
.
Crispin is showing the film at a few choice venues around the country, including
the Music Box here in Chicago
on November 17 and 18. It's being billed as "An Evening With Crispin Hellion Glover" and includes a Q&A, the "Big Slide Show" and concludes with a screening of Werner Herzog's
Even Dwarves Started Small
.
I can't wait.