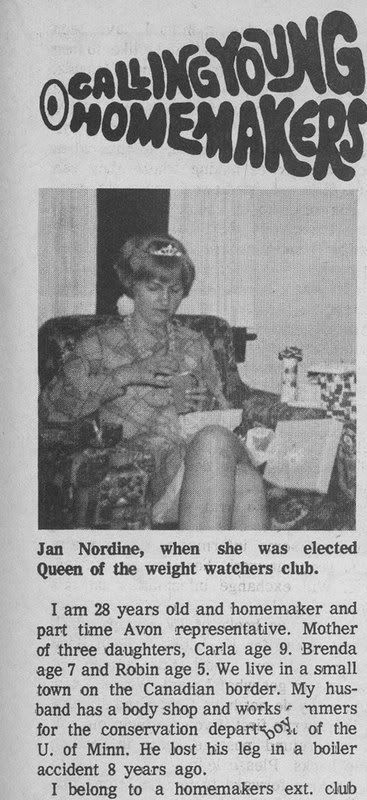 My friend
Dena
sent me a link to
A Subscription for Despair
over at yet another entertaining midwestern blog,
A Hole in the Head
.
The writer talks about a stack of Women's Household magazines from the mid-1960's that he bought at a yard sale. Whew. It really
does
look bleak.
That got me thinking.
Miz Bubs
recently got her first issue of
Craft magazine
, and she and the
Mad Seamstress
have been busy planning new projects. We found out about Craft at the Renegade Craft fair in Wicker Park earlier this year--a hipster arts n crafts show.
So here's what I want to know: how are all these tattooed, Bettie Page-looking, "
I'm foxy

and

crafty
" chicks (and the men who love them) going to seem 40 years from now when someone buys a stack of
Bust
magazines at a yard sale?