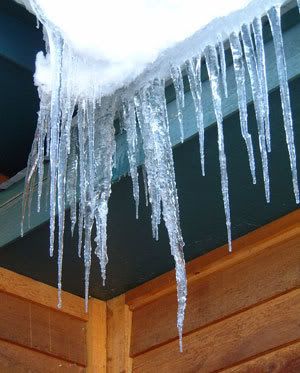 For our second essential survival tip, we move from the deadly turquoise waters of the Florida coast, to more frigid northern climes.

Remember Ralphie's icicle warning in "A Christmas Story"?

Well, listen up. That's not just some midwestern mom's scare tactic.
Sprawling Ramshackle Compound Survival Tip # 2:



Your mother was right--look out for falling icicles!