Thank God that in this crazy, mixed-up, gator-ridden world of ours, we still have pie.

Strawberry rhubarb pie.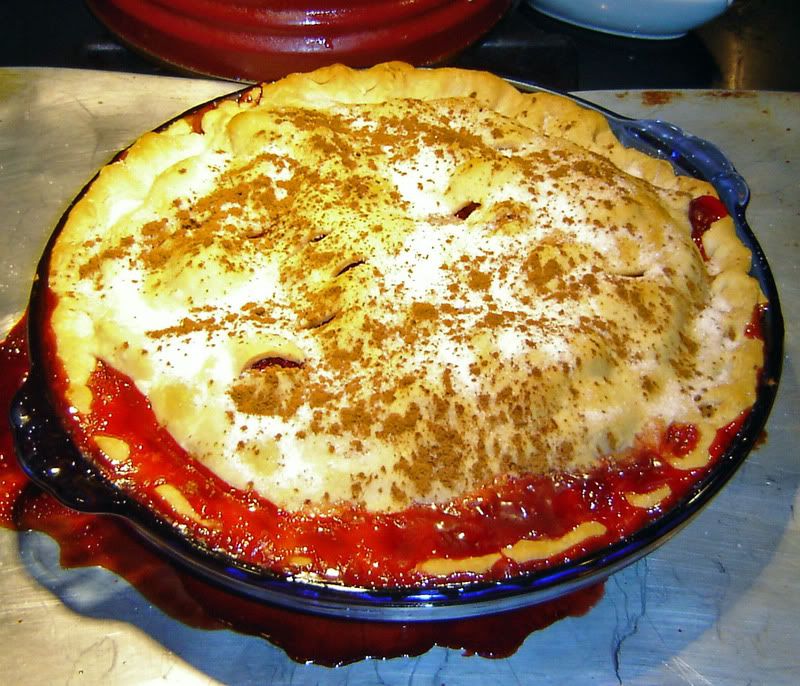 I'm telling you, everyone should have a MizBubs to freshen their drinks and bake them pie. She looks adorable, and she even gave me a few fresh strawberries to muddle into my bourbon. Tasty.